Specialty Yeast Product from Specialty BioTech.
Specialty Biotech - A Rise Towards Leadership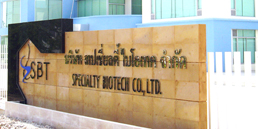 Since its establishment in 2003 at Amata Nakorn Industrial Estate, Specialty Biotech Co., Ltd., has continuously followed its core mission of developing the finest types of yeast by integrating state-of-the-art with environmental-friendly biotechnology. The company has expanded its bio-manufacturing expertise in the field of yeast and yeast products,the most notable being beta-glucan, zymosan and yeast extracts.These products are of vital importance in various industries ranging from food, healthcare,
and animal feed to probiotic substances.
Despite Thailand's position as one of the world's major manufacturers and exportersof prolific food products that require yeast and yeast extract ingredients, until recently there have been no manufacturing plants offering a yeast manufacturing service. This is because wastewater created by the yeast fermentation process has to be specially treated in a special reservoir before it can be put back into released to public water supplies. In fact, until recently Thailand has had to import all of the yeast and yeast extract products it needs from other countries.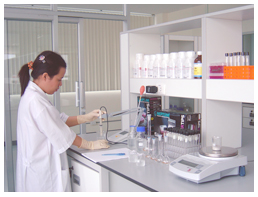 However, thanks to Specialty Biotech Co., Ltd.,'s intensive research,it was discovered that this wastewater still contains a high level of nutrients. With the latest cutting-edge technology, which has been specially adapted for the yeast manufacturing industry, wastewater, can be re-processed into ingredients for animal feed and fertilizer.


Milestone Achievement - Specialty Biotech's Grand Opening

of the New Factory






The demand for yeast as a raw material is rising fast.Used in the food,cosmetics and pharmaceutical industries, the demand for quality yeast is actually growing at a rate of ever 20 percent a year. Specialty Biotech Co., Ltd., has opened this new factory, which is packed with the latest technology in to serve the needs of its growing customer base.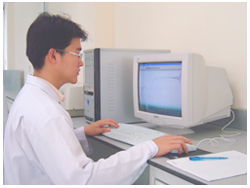 The new plant, situated on 9 rai of land in Amata Nakorn, will use the latest biotechnology to produce top-class yeast and yeast extract products for its three targetedindustries, namely the food and cosmetic industry, the pharmaceutical industry and the animal feed industry.The company has an extensive distribution network for its yeast products, both domestically and overseas. Specialty Biotech Co., Ltd., works with prestigious companies like Nam Sian International Co., Ltd., the CP Group of Companies and World Class Life (International) Co., Ltd. so as to be better able to serve the needs of customers.
At Specialty Biotech Co.,Ltd., research and development into yeast and yeast products is ongoing and essential. With its state-of-the-art technology,the company prides itself on being a leader in Thai industry, manufacturing yeast products that are of the highest international standards.Specialty Biotech Co., Ltd.,believes that its core mission is to devise biotechnological innovations and supply raw yeast materials to the local market. Not only will this help to reduce expensive imports, but any surplus output can be exported and contribute in a positive way to the kingdom's economy as a whole.

Success on the Horizon
To reassure customers of the high quality of its products, Specialty Biotech Co., Ltd., also aims for ISO 9001, ISO 14001, ISO 17025, TIS/OHSAS 18001 and GMP certification by the end of 2007. Also, aware that a company is only as good as its products staff, Specialty Biotech will incorporates the KPI evaluation system to continuously enhance its manpower competency.Specialty Biotech Co.,Ltd.is also committed to preserving the natural environment and will ensure thatthe plant releases no harmful gasses or chemicals.All sewage and emissions from the new plant will be carefully monitored.The new factory will be a leading-edge bio-manufacturing plant making premium quality in a safe and environmentally friendly way.
Our mission
Moving forward hand in hand with the country' s industrial sector, SBT intend to be a major player in the development of the Thai biotechnological industry. We are already providing exceptional quality products, the company goes a step further in offering unrivalled services and exceeding customer expectations at all times. As the biotechnological advances continue to take significant strides, SBT keeps pace with every development in this hi-tech era in order to maintain its reputation for the company as one of the prime movers in Thailand's industrial sector and in the global economy.